ALPHAMEGA RUN AS ONE returns for the sixth consecutive year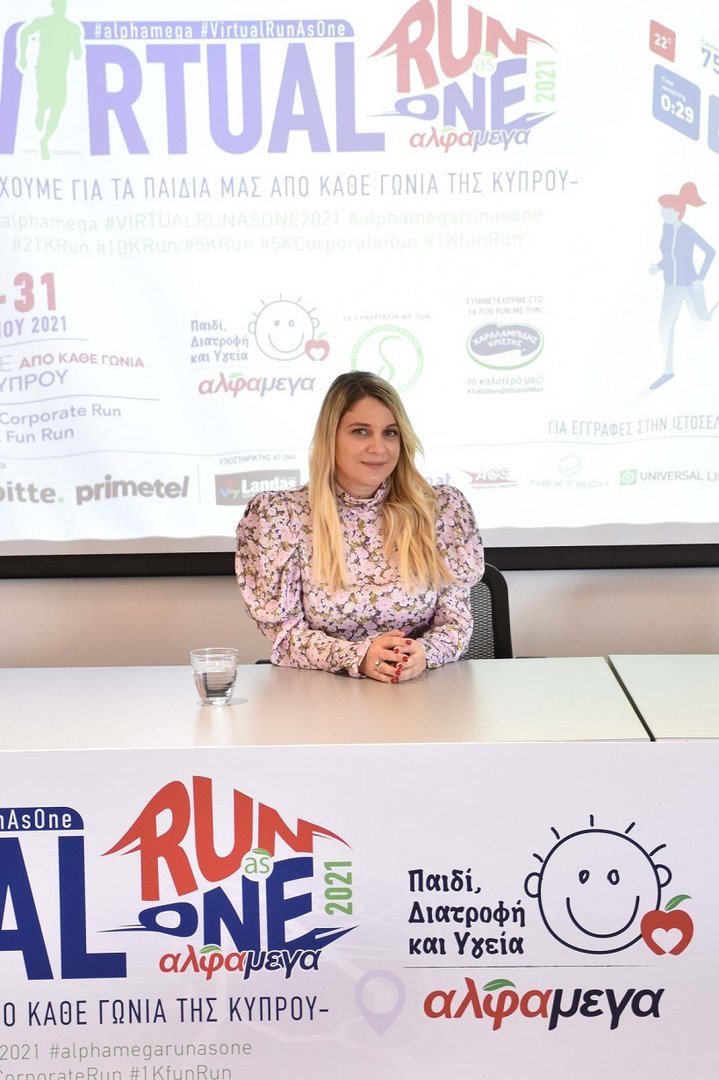 A press conference for the presentation of the ALPHAMEGA RUN AS ONE running event was held on Thursday at the headquarters of the ALPHAMEGA Hypermarkets in Nicosia.
ALPHAMEGA RUN AS ONE launched its 2021 Virtual Edition today, October 22, with the aim of promoting the importance of a balanced diet and regular physical activity for children. The running event is organized within the framework of the hypermarket corporate social responsibility program, "Child, Nutrition and Health", in collaboration with the Cyprus Diet and Nutrition Association.
As in previous editions, the objective of the event is to allow children from 9 to 12 years old to refer to a registered member of the Association and to receive a personalized nutritional plan, according to their individual needs. For this reason, all profits from the race are used for this sole purpose.
The press conference was attended by the President of the Cyprus Diet and Nutrition Association, representatives of the sponsors and representatives of the media.
Presenting the running event, Natasa Constantinidou, Communication and CSR Director of ALPHAMEGA Hypermarkets, recalled the objective, characteristics and virtual edition of the event.
Following last year's success, the 2021 edition will also be held virtually, due to the pandemic, to maintain social distancing while spreading the 'We run for our children' message to all parts of Cyprus.
Later in the press conference, Constantinidou highlighted the contribution of the Cypriot Diet and Nutrition Association, sponsors and supporters and thanked them for their support.
The big sponsors this year are Deloitte and Primetel, the event sponsor is Landas Color, and the sponsors are: Dixan, Somat, ACS Courier, NexTech, Universal Life, Holland & Barrett and RCB Bank. The dairy company Charalambides Christis once again supports the 1K Fun Run.
The press conference was also addressed by Eleni Andreou, President of the Cyprus Diet and Nutrition Association, Michalis Michailides, Partner at Deloitte, Evripides Kyriakou, Director of Direct Sales of Primetel and Constantinos Diakou, Brand Director of the company milkmaid Charalambides Christis.
Participation reminders concerning ALPHAMEGA RUN AS ONE 2021:
RUN AS ONE allows the public to participate in one of the following five categories: Individual 21K Half Marathon, Individual 10K, Individual 5K, Corporate Teams Run 5K and 1K FUN RUN, dedicated to children and families.
Runners can participate from anywhere in Cyprus and at any time between 22nd and 31st October
Children up to 12 years old can participate for free.
Registrations are now open and will remain open until the very last day of the run, October 31st.st.
To register and for more information, please visit the official event website: runasone.eu.