City Snapshot: PZ Cussons take over Childs Farm in £40m deal | News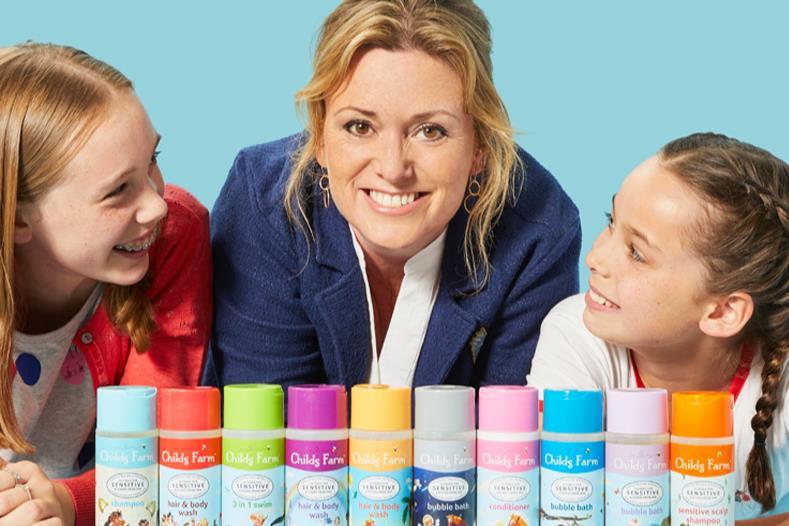 top story
PZ Cussons has expanded its coverage in the personal care category for babies and children in the UK with the acquisition of Childs Farm for £36.8 million.
Founded by Joanna Jensen in 2011, the Baskingstoke-based business has grown rapidly to generate revenues of £17.4m in 2020.
The brand manufactures natural bath, shower, skincare and haircare products for babies and children and is available in Asda, Morrisons, Sainsbury's, Tesco, Waitrose, Ocado, Next, Booths, Boots, Superdrug, Co-op, Holland & Barrett and others UK. retailers, as well as overseas in Ireland, Australia, China, Hong Kong, Iceland, Malta, Greece, South Africa and Thailand.
PZ Cussons said Childs Farm was "very complementary" to its strategic focus behind the core baby and hygiene categories.
The group added that it would leverage its branding capabilities to enhance Childs Farm's leading position in the UK, while seeking to capture "significant" international potential.
Jensen will continue as an investor in the company, with PZ Cussons acquiring a 92% stake and agreeing a path to full ownership by 2025.
PZ Cussons CEO Jonathan Myers said, "As we move from turnaround to transformation, we are excited to take this important step to accelerate growth in our core categories and focus markets.
"Over the past decade, Joanna and her talented team have built a category-leading brand loved by millions of parents looking for the highest quality products for their children. Childs Farm is an undisputed leader in of sustainable development, demonstrating that we share a strong philosophy, as PZ Cussons progresses towards our own B Corp ambition.
"We look forward to welcoming Childs Farm to the PZ Cussons family as a 'must have brand' and driving the next stage of its growth in the UK and beyond."
Jensen added: "I am incredibly proud of the brand that Childs Farm has become and what the team at The Barn have achieved to bring natural and sustainable sensitive skincare to toddlers across Britain and Besides.
"It is clear to me that in PZ Cussons, with our shared brand vision and cultural fit, we have found a fantastic partner, and the team and I look forward to working with them to take the business to the next level. higher level."
The transaction is not expected to have a material impact on the earnings of PZ Cussons during the fiscal year ending May 31, 2022.
The group's shares opened 0.6% higher at 191.8p this morning
morning update
British American Tobacco announced this morning two changes to its Board of Directors.
Chief Digital and Information Officer Marina Bellini will step down on March 31 and leave the group on July 31 to pursue new opportunities.
Javed Iqbal, regional director for the Middle East and South Asia, will succeed Bellini and join the board on April 1.
CEO Jack Bowles thanked Bellini for his "meaningful" contribution and welcomed Iqbal to the board.
"As BAT enters an accelerated delivery phase, he is uniquely positioned to lead the digital and information function. He has extensive experience driving strategic change across multiple geographies, including systems transformation and processes," he said.
the FTSE100 started the week up 0.5% at 7,441.30 pts.
Early risers included Hotel Chocolat Group, jumping 8.3% to 420p, Nichols, up 2.4% to 1,375p, and Fever-Tree Drinks, up 2% to 1,880.5p.
Delivery Hero, THG, HelloFresh and McBride all started the week off on the wrong foot, dropping 2.9% to €43.82, 3.8% to 92.2p, 2.8% to €41.07 and 2.7% to 44 pence.
This week in the city
The big event of the week is Chancellor Rishi Sunak's spring statement on Wednesday midday, preceded by the latest UK inflation figures from the ONS in the morning.
Other than that, it's looking like a very quiet week for food and drink in terms of scheduled market updates.
General Mills releases its latest quarterly figures on Wednesday in the US, while on Friday we get the widely-watched monthly GfK Consumer Confidence Index and ONS retail sales figures for February.
In broader retail, the high street barometer Next releases its finals on Thursday.