Famous Providence Brewer Launches Pizzeria in the Valley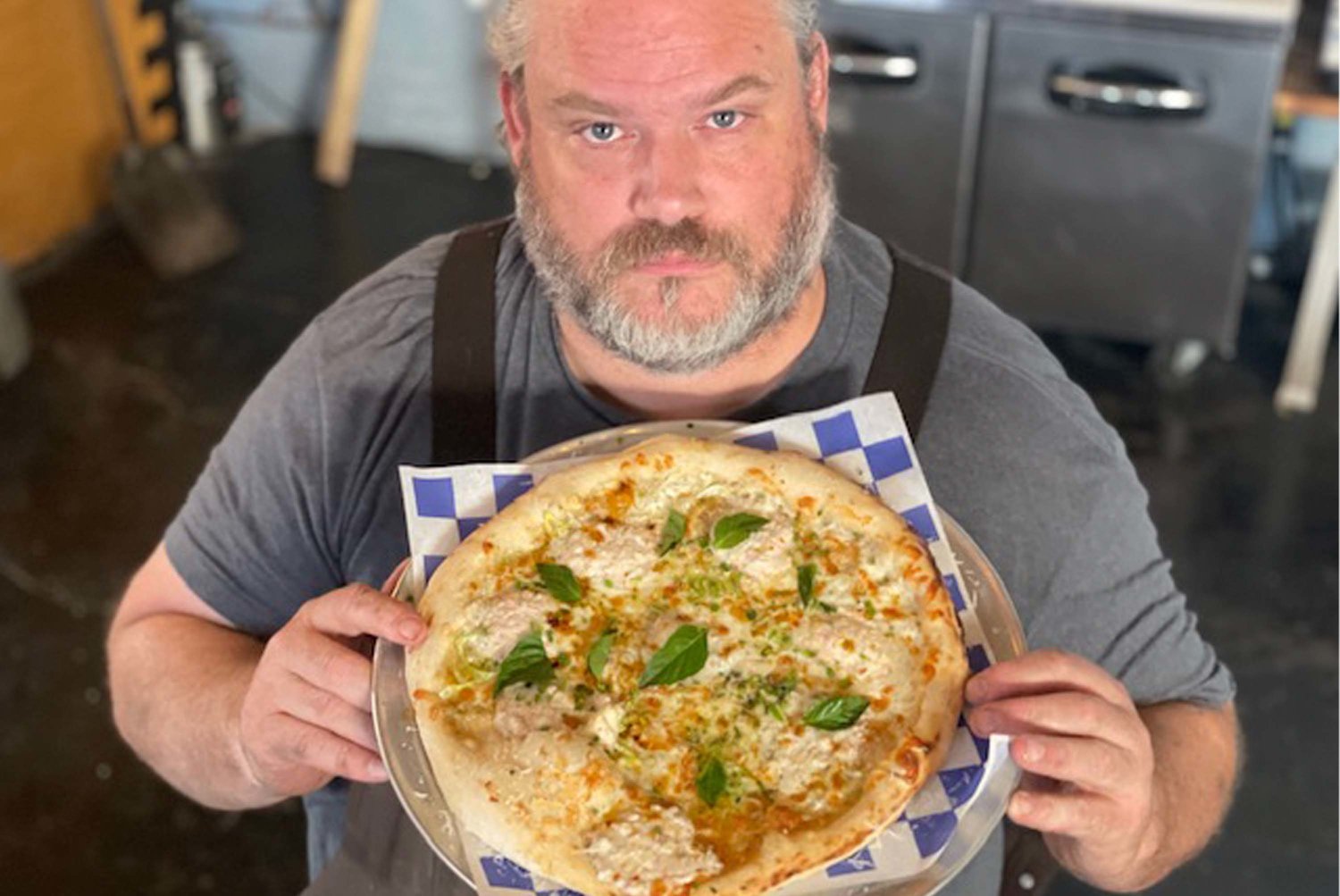 By Jake Schiffman
There aren't many people around town who don't know Sean Larkin: the "Jon Snow" from Olneyville, whose brewery recently drew local artists to garage markets and even a Kevin Bacon appearance. . But fewer of his followers probably know how the head brewer and pizzaiolo of Renaissance Brewing Company began his culinary journey.
Growing up on Harris Avenue in an Irish and Italian home, the food was always common and robust, paving the way for Larkin's passion for cooking. From fast food restaurants to country clubs, Larkin started washing dishes at Pizza Hut before joining Camp Fuller's kitchen staff at age 14 and continued to work in the industry throughout his teenage years. A stint at Johnson & Wales taking cooking classes helped Larkin sharpen his skills, but it was cut short to continue his studies in the field. He ended up in the kitchens of Smuggler's Cove in Block Island, Cactus Grill in Providence – where he learned how to make authentic sauces from scratch – and finally, Trinity Brewhouse. Brewing seed has been planted.
After rising through the ranks to head brewer at Trinity and developing award-winning craft beers along the way, Larkin set out on his own to open Revival Brewing in Cranston in 2013. Pizza was on the menu, among the likes of the crowd. Crab rangoons. On a busy day in 2019, Larkin recalls that they were running out of wontons for the rangoons, and he had an idea: "What if we take the crab / cream cheese filling and put it on a pizza? " The result was a savory pie that combined flavors of umami and cream cheese with Italian spices.
Today that claw-clawed pizza is topped with a homemade schezwan crisp, fresh Thai basil, and a mix of secret sauces – and you can find it in the recent reincarnation of Revival Brewing on Sims Avenue in Providence, in the middle of skateboard patterns, astroturf on concrete floors, DJ music and retro atmosphere.
It was at the end of the pandemic that Larkin had the opportunity to move the brewery to one of the valley neighbor's branded industrial buildings, close to ISCO and the Farm Fresh RI food hub. During the walkthrough, Sean had his "aha" moment when he spotted an old fireplace inside the manufacturing building: "We're going to convert this fireplace into a pizza oven! "
Larkin was fortunate enough to have the oven built by Joe Cecchinelli (father of Frankie Cecchinelli of Figidini), now a glorious spectacle that heats an average of 800 degrees with room for up to four pies at a time, 100 scoops Neapolitan-style scratching paste every day. Larkin eats locally sourced foods from community partners and friends he has made along the way. All the wood they use is kiln-dried from Simply Local Wood in Tiverton, and the high-quality vegan products come from Born From Pain Baked Goods and Barrett's Garden of Providence.
Nicknamed Lost Valley Pizza, Larkin's journey to wood-fired pies accidentally lands where it began, near the valley, in the midst of a revival. When asked what type of pizza he makes, Larkin simply replies, without hesitation, "This is Providence Pizza. " Pizza and brasserie of the Lost Valley, @lostvalleypvd