Harrison County early voting remains at a 'steady pace' | News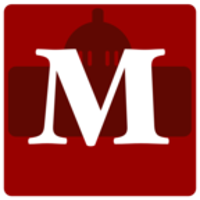 The first six days of early voting for the Harrison County Democratic and Republican primaries remained at a brisk pace on Saturday.
"Our totals so far are 1,672 Republican voters and 364 Democratic voters," Elections Administrator Donald Robinette said after polls closed at 7 p.m. Saturday.
Early voting will continue from 1-7 p.m. today at the Harrison County Main Elections Office, located at 415 E. Burleson St.
"Only Marshall's main office is open Sunday afternoons and evenings from 1 p.m. to 7 p.m.," Robinette said.
Voting will then resume at all early voting branches on Tuesday. Early voting locations are: Waskom Subcourthouse, 165 W. Texas Ave. ;
Hallsville Gold Hall Community Center, 101 East Elm Street; Harleton Community Center, 4335 Community St.; George Washington Carver School/Anointing Grace Ministries, 2302 Holland St.; Harrison County ESD No. 9, 130 Farm-to-Market Road 451 at Elysian Fields; and the Scottsville Community Center at 135 Green St.
Hours of operation at all locations are 8 a.m. to 5 p.m., Tuesday through Friday, except Thursday, which is 7 a.m. to 7 p.m.
Additionally, the Harrison County Elections Office will be open for voting Tuesday through Friday, 7 a.m. to 7 p.m., each day.
Incumbent Lee Lester is running against challenger Ed Smith to be chairman of the Harrison County Republican Party. Candidate Rhys Blavier filed for president of the Harrison County Democratic Party against incumbent Maxine Golightly.
County Clerk Liz Whiskey James is challenged by Debra Hatfield in the Republican primary.
In Precinct 2, incumbent County Commissioner Zephaniah Timmins is running against Robert Earl Johnson III in the Democratic primary. The winner of this race will face Republican Chad Graff in November.
Incumbent County Commissioner Jay Ebarb is running against JR Barrett in the Republican primary in Precinct 4.