Longtime Marshall Loan Officer and Story Maker Retires | Business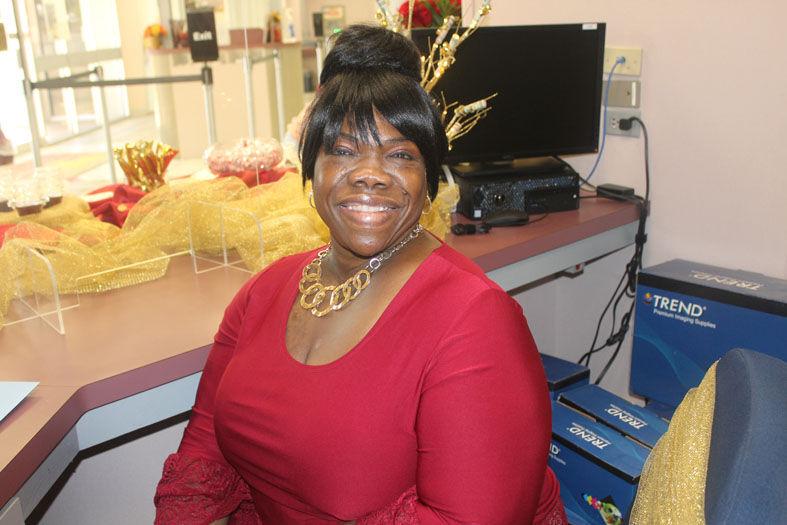 Brenda Thomas, who made history as the first African American to join the Marshall branch of the East Texas Professional Credit Union, has retired after 30 years of service.
She was the third African American to work for the entire credit union system and the first African American woman. The board, management and staff recently celebrated his leadership and service to the organization with a retirement celebration, held at Marshall's office.
"Brenda will be sorely missed," said Byron Norton, ETPCU President and CEO.
"She is one of those employees who truly takes the Credit Union's philosophy of knowing its members to heart," said Norton. "We know our members as individuals.
Norton said Thomas was highly respected by both customers and members of the community.
"She's done a great job of (connecting with) the Marshall community. She is loved and respected by many, "he said.
"There are so many people coming and they will wait an hour to see Brenda, even if someone else is available," Norton continued. "It's a will."
"She's a great loan officer and is committed to us at Credit Union, but we understand everyone has to retire sooner or later," he added. "She will be sorely missed.
Local branch manager Natalie Bunger echoed Norton's sentiments.
"I've actually been running Brenda for two and a half years now, and she's taught me a lot of knowledge," Bunger said. "She gave me a lot of what she's learned over the years and different things that have changed at Credit Union."
Bunger praised Thomas' dedication and called the loan officer irreplaceable.
"His dedication cannot be duplicated or replaced," Bunger said. "She is definitely a great employee. If she ever decides to come back, we definitely have a home here for her because I will miss her for sure.
Thomas testified that on September 17, 1990, she had the opportunity to start a new career in the financial world with what was then the East Texas Teachers Credit Union.
"Recently, a few members reminded me that I was the first African American to work in Marshall's office," she shared. "I receive this as an honor and an innovation for the Marshall community."
Thomas said she considers it an honor to have paved the way for others. Not only is she the first African American in the Marshall branch, but she is also the first employee to have worked in the same branch for the full duration and to officially retire.
"Working for ETPCU has greatly contributed to my personal and professional development," said Thomas.
Thomas began his journey at Credit Union as a cashier. She then walked over to the cashier's supervisor. Thomas was also responsible for new accounts and was subsequently promoted to Financial Services Representative / Loan Officer.
During her tenure at ETPCU, she represented the financial institution in the community by serving on the boards of local schools, including Communities In Schools and the Marshall High School Career and Technology Council. . Additionally, she has spoken at Marshall High School and Wiley College, teaching finance to young adults.
"I have many memories and friendships of colleagues and members that I will cherish for the rest of my life," said Thomas. "I am so fortunate to have worked for East Texas Professional Credit for 30 years and four days."
Thomas shared that she and her almost 41-year-old husband Charles Thomas have raised two wonderful daughters. She said that over the past 30 years she has spent as much time with her ETPCU family as her own family.
"That being said, I can really say with passion that I have enjoyed my job and my work family," said Thomas.
And although she has retired, Thomas said her commitment to the financial institution will continue.
"I was a member before I was employed and will continue to be a member of ETPCU," explained Thomas.
Another loan officer, Alexis Turner, said Thomas was more than a colleague. She considers Thomas as her mentor.
" She is very soft. She is very affectionate. She was always very helpful when I first started working here, "said Turner. "She would just help me solve life's problems by talking to me, encouraging me… whatever she could do to help and encourage me and lift me up in Christ and the Credit Union.
"She's like a mother to all of us because when we needed help she didn't mind," Turner added. "She never told you no. She'll miss me.