Man charged with beating baby 21 years later | Local News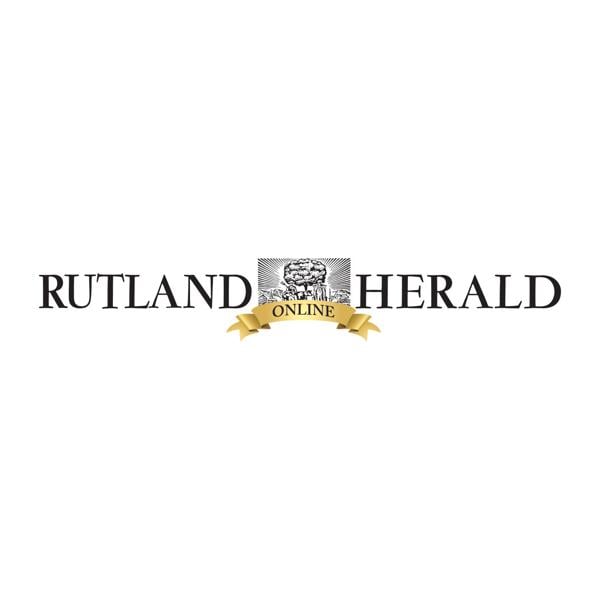 NEWPORT – A former Derby man has been charged with second-degree murder after beating his six-week-old baby girl who ultimately died 15 years later in a Boston hospital in July 2016 after a lifetime of medical care, the court said. Vermont State Police. Friday.
Jason Roberts, 44, now of Maryville, Tennessee, was arrested as a fugitive by the Blount County Sheriff's Office and the US Marshals Service in Maryville around noon Friday, a day after a warrant was issued. Vermont stop.
Vermont State Police detectives opened an investigation in April 2017 into the July 16, 2016 death of Madison Rose Simoneau at Boston Children's Hospital. She was formerly known as Destiny Roberts.
The inquest found Madison died from an intentional injury she sustained on or around February 3, 2001, when she was just over a month old, the court said. police. Madison, who was born on Christmas Day 2000, was 15 when she died.
After the death was ruled a homicide, Vermont State Police detectives began monitoring the criminal case and working with Orleans County State Attorney Jennifer Barrett. The veteran prosecutor agreed this week there was enough evidence to prosecute and requested a warrant for Roberts' arrest.
Roberts denied any involvement according to a 10-page affidavit filed by Detective Sgt. James Vooris from the Major Crimes Unit.
At the request of police, Roberts created a video reconstruction last summer that allegedly shows a friend kicking the baby in the Derby home. As Roberts narrated the video, a toy doll is kicked and flies through the air before disappearing out of view of the camera, Vooris wrote.
Dr. James Metz, chief of the child abuse division at UVM Children's Hospital, was asked to review the death in November 2020. Metz said the medical evidence does not support Roberts' claims that a friend allegedly kicked the baby in the head. The injuries, including one to an eye that blinded him, were more consistent with a tremor-type injury, the doctor told police.
Metz said his August 2021 report was based on the study of more than 3,000 pages of medical records, the medical examiner's report, another 321 pages of accompanying documents, the video reconstruction and a 6-page transcript. of a police interview with Roberts last June.
Vermont Superior Court Judge Lisa Warren determined there was probable cause to charge Roberts and signed an arrest warrant on Thursday. She also ordered that Roberts be held without bond during his arrest. Roberts remained in custody in the state of Tennessee pending determination of whether he will fight extradition to Vermont
Roberts, who is Madison's biological father, was previously charged and convicted in Vermont Superior Court in Newport of first-degree aggravated domestic assault in the case following the intentional injuries sustained by the baby in February 2001, said said the police.
A judge ordered Roberts to serve four to 15 years in prison after he pleaded uncontested to the felony charge, police said. Roberts said he was released from prison in April 2011.
Dr Richard Atkinson, of the Massachusetts Chief Medical Examiner's Office, said the child died from "complications of remote acceleration/deceleration of the head" (traumatic brain injury) and that the manner of death was listed as a homicide," a court affidavit said.
The mother was Tammy J. Hildreth, now 43, police said. She, Roberts and the child lived at 2806 Nelson Hill Road in Derby at the time. Hildreth also had a 4-year-old daughter at the time.
Hildreth said she went shopping around 9:30 a.m. on February 3, 2001, and Roberts was home alone with her infant daughter, police said. Roberts said Destiny developed breathing problems and took her to a neighbor, police said. They then went to North Country Hospital before the baby was transferred to Burlington Hospital.
Tammy and Timothy Simoneau adopted the injured child on May 5, 2003 and had his name legally changed, Vooris said.
The case began to unfold after the child arrived at the former Fletcher Allen HealthCare, now UVM Medical Center, February 4, 2001. South Burlington Police Detective Jeff Martel, who was assigned to the Chittenden Unit for Special Investigations, was summoned to the hospital's pediatric intensive care unit, Vooris said.
Martel said hospital staff reported the infant was in respiratory arrest and a CT scan revealed brain damage. Medical staff believed it was a case of intentional child abuse, Vooris wrote in his court affidavit. Doctors said it was "shaken baby syndrome", he said.
Roberts, who had also lived with his parents in the town of Holland, was questioned several times, including on November 16, 2020, by Vooris and Tennessee police while working at Moomba Boats in Maryville, Tennessee. Roberts said he was aware his daughter had died.
He claimed he had been out of his daughter's life since she was six weeks old because he had a "mean…lawyer". Roberts blamed the injuries on a man who had stayed at the Derby home. Roberts said Hildreth and the friend conspired against him to blame him for the injuries, Vooris wrote.
Roberts maintained that the other man came after him and in doing so kicked Destiny in the face, Vooris wrote. Roberts said he then beat the second man.
"I beat him to death," Roberts said. He said he never told this story until he was confronted that day, 19 years later, Vooris wrote.