Pizza Hut seeks to hire 40,000 new workers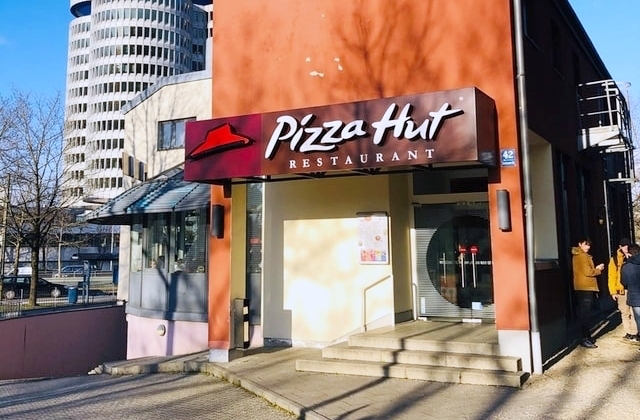 Pizza Hut needs more employees and is looking to hire around 40,000 people by the end of this year. As part of its plans to hire more people, the pizza restaurant chain is hosting a virtual hiring conference this week called "Pathways to Possibility".
It was reported that with this conference, people would be inspired to apply, and for its current staff, the event may further motivate them to work for a long time in the company, according to Restaurant Business Online.
Some of the guest speakers at the conference include Tre Wilcox, a "Top Chef" attendee, Michael Wigge, a motivational speaker, and Chequan Lewis, who is Pizza Hut's director of actions. The event will also feature successful franchisees and employees who have worked from the bottom up to reach higher positions in the company.
"About 70% of our restaurant managers started as team members, as cooks, as delivery drivers," Cristi Lockett, HR manager at Pizza Hut, said in an interview. "Not only is it possible to grow in this business, but you can do it at a pretty fast speed. "
Either way, Pizza Hut is one of the restaurant chains across the country in need of more workers. The labor shortage is lasting longer than expected, so companies are also competing to fill available positions in their respective companies.
As the competition for hiring workers increases, many companies have already announced pay increases to attract more applicants. Additional perks were also offered, including huge bonuses, but the shortage of workers persisted.
Lockett said that at Pizza Hut, what they needed most was finding new cooks and drivers. She said it has been more difficult to get candidates for said job because they have other competitors such as DoorDash, Uber Eats and Grubhub.
In an effort to encourage more people to apply, Lockett further said that credentials are not required for applicants because the company will train them. She added that anyone can do it and make it a successful career.
Finally, the Nasdaq reported that Yum! Brands' Pizza Hut will hire 40,000 permanent team members who will be deployed to outlets across the United States. Interested parties can apply for positions in corporate restaurants and franchisees.