Pizza Hut will soon be removing 19 menu items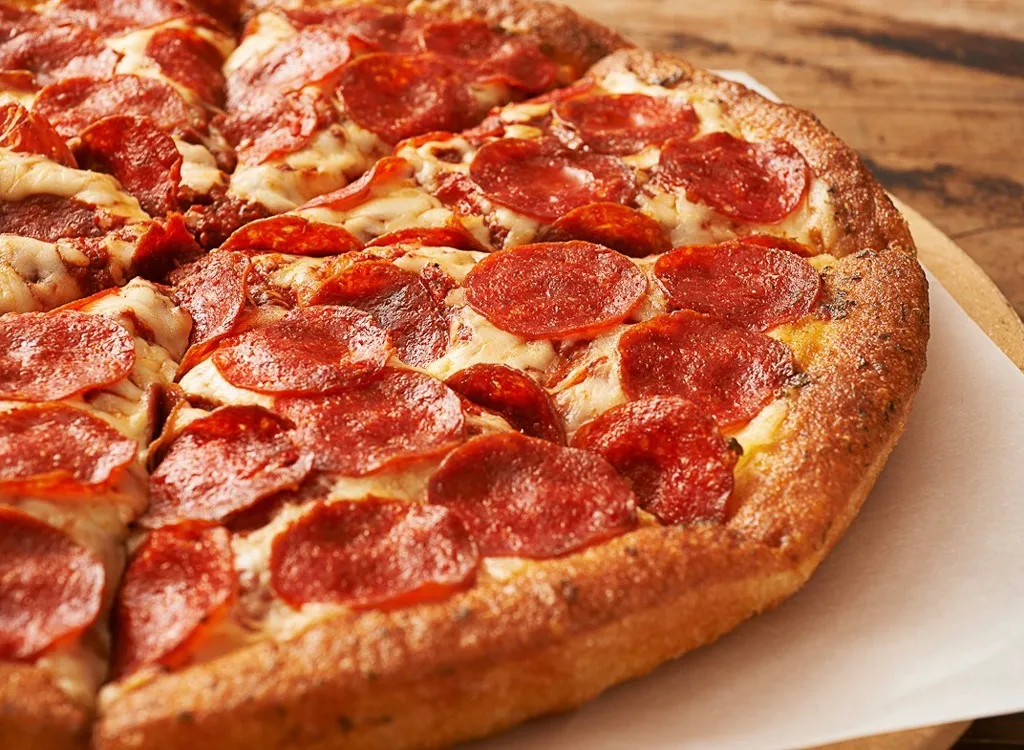 Pizza Hut fans are all too familiar with menu cuts. The chain frequently tweaks its menu, bringing back a fan favorite one year, then withdrawing it the following year. But rumors are circulating that a much more substantial menu garnish is coming in the near future.
A Pizza Hut employee Reddit last week to share that up to 19 items are said to have left the menu, noting that they learned about the cuts from the regional coach at their local branch, who had been in contact with representatives of the Pizza Hut company. The menu redesign appears to be aimed at restaurants across the country, although details on which products will be cut are still unknown.
RELATED: Pizza Hut Just Announced the Return of This Popular Sold-Out Pizza
The most recent removals include popular items and ingredients like P zones, garlic knot, spinach, and teriyaki. Customers and fans who responded to the Reddit post were particularly nostalgic for Pizza Hut garlic knot, which are currently missing in combat following a brief return to menus in 2019.
Members of the subreddit were divided on which items were most likely to be cut. Some have speculated that the side dishes would be targeted – articles like fries and mozzarella sticks. On the flip side, others have suggested that some underperforming entrees might get the ax, like Pizza Hut's sandwich menu or its meaty marinara pasta dish.
On the other side of the ledger, Pizza Hut has still been in its business for less than a year. "Newstalgia" marketing campaign, the goal of which is to bring back a number of popular and retired menu items from the '90s. Recent "Newstalgia" recalls include The edge pizza and, more recently, Detroit Style Pizza.
So while menu cuts are on the horizon, Pizza Hut fans can also look forward to the return of a range of old favorites.
For more information, see:
And don't forget to Subscribe to our newsletter to get the latest restaurant news straight to your inbox.