Rollagranola saves Primrose's Kitchen brand from liquidation | New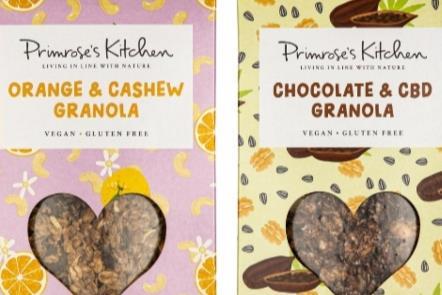 Granola maker Rollagranola is aiming to put premium breakfast brand Primrose's Kitchen back on supermarket shelves after saving it from liquidation.
Under takeover in 2019, Primrose's was owned by PK Ventures, an investment vehicle backed by Ben Elliot, the Tory party co-chairman and first government food waste czar, and run by the former Cadbury executive Schweppes, Matt Baker, Andrew Baker and Simon Baldry.
Its range of organic, plant-based and gluten-free handmade mueslis, granolas and porridges were stocked by Waitrose, Ocado, Whole Foods Market and Holland & Barrett, and PK Ventures said at the time it aimed to increase his income to £5m in five years. years and expand distribution in large multis.
However, Dorset-based Primrose's – launched by Primrose Matheson in 2014 – has appointed liquidators from insolvency practitioner Moorfields after it failed to maintain sales growth and struggled with cash flow.
Documents filed at Companies House showed Primrose's unsecured creditors owed more than £700,000 when it collapsed, trade creditors owed more than £120,000 and shareholders and directors £582,000 combined.
Rollagranola bought the existing stock and intellectual property as part of the bailout deal and invested in a brand refresh and the launch of two new granolas: Orange & Cashew and Chocolate & CBD.
He will now focus on re-engaging Primroses' Kitchen customers, with plans for a marketing campaign to announce the relaunch of the brand.
Longer term, the team will work with Cotswold fine food wholesalers Fayre, Suma Wholefoods, The Health Food Store, Infinity and CLF to re-establish Primrose's Kitchen's presence on the shelves of independent health food stores, supermarkets and retailers across the UK. .
Rollagranola founder Robin Longden said the deal followed a record year for the handmade granola sector in retail, wholesale and own brand.
"Our intention is not to change the direction of the brand," he added. "Additionally, we wanted to make the current formulas the best possible by doubling the vegetable content, adding magnesium-rich tiger nuts and increasing the pack size to 400g.
"We are committed to using our extensive breakfast cereal expertise to bring the brand to shelves at all major retail outlets."
Longden said the introduction of NPD would complement Primrose's Kitchen's existing range.
"We bought Primrose's Kitchen because we love its values ​​and philosophy. The product is distinct, wholesome and tasty, with an emphasis on quality – perfectly in line with our ability to put brilliant healthy food in the bowls of the British public.